Year 4 Transition
Welcome to St. Michael's Middle School.

This page designed for those children joining us
in Year 5 in September 2021.
It was fantastic to see so many of you at the meet the tutor evenings, we hope that we were able to answer all of your questions in person but If you feel we can be of any further assistance in preparing your child for joining us, or you have any new questions then please do not hesitate to get in touch by sending an email to
office@stmichaelsmiddle.org
We look forward to seeing our new Year 5 students on Monday 6th September.
We will then be joined by the remainder of the students on Tuesday 7th.
Have a great summer holiday.
Mr. H Montacute & Mrs. R Warren Heads of Year 5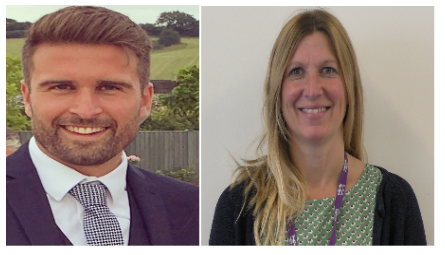 Please watch this tour of our school
This video was made by our current Year 5's when they had
only been in school for a month.
A welcome message to the new pupils from
Mrs. Warren our joint Head of year 5.
This video was originally created and released for the students starting in September 2020. We have decided to re-release it as much of the information remains correct. Where information has changed, for example, changes to staffing in Year 5, we have re-recorded for those starting in September 2021. Some parts still refer to September 2020, but we hope you still find it useful.