Transition Page for Pupils
Welcome to St. Michaels - we have created this page just for pupils who are joining us in September.
We will add more information in the next few weeks so keep checking back to see what's new!
We have created a comic book that will help you learn more about your
first day at St. Michaels.
Click on the picture below to open it.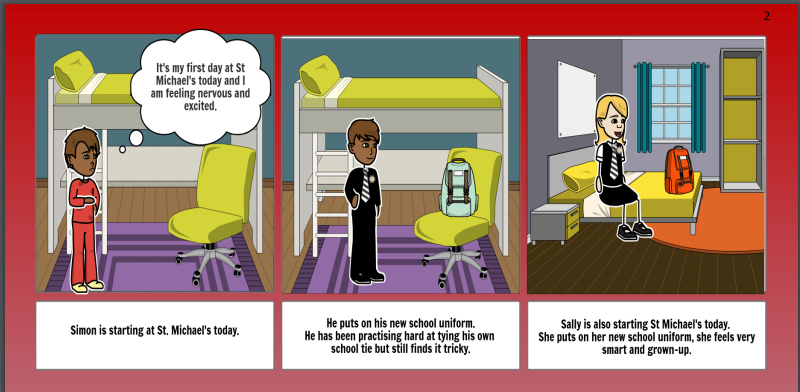 Music @ St. Michaels