Rights Respecting Schools
The United Nations Convention on the Rights of the Child (UNCRC)
Rights Respecting Awards News:
We are now officially a Level 1 Rights Respecting School!
The assessors were very impressed and felt we have a strong rights respecting atmosphere in our school.
They loved all the display work and chatting to the adults and young people.
We look forward to continuing all our work, learning and growing even more by exploring rights and responsibilities. More details will follow shortly
DAY FOR CHANGE – Took Place On: Friday 6th February
What was the Day for Change?
Two simple aims: to raise awareness and to raise money for children in danger all around the world, including in the UK. Our pupil representatives requested that children come to school in non-uniform, in exchange for a minimum donation of £1 and each class took turns to lay their coin down next to others in the shape of the UNICEF global rights logo. Secondly, we had fun working off our usual timetable and got creative and produced lots of work that made us aware of our own and others' rights and how we can actually act to ensure that world leaders stick to their promises. All pupils took part in a campaign where they wrote to persuade MPs that every single child around the world should be enjoying their right to an education.
Details of the day were:
Litter Collage - turning something negative into something positive.
Campaign to local MP. Write a letter to the MP campaigning for all children globally to have right to education.
Hanging mobile of Rights / UNICEF convention articles
Song lyrics - create a St Michael's Rights Respecting School song.
Rights Respecting Schools at St Michael's Middle School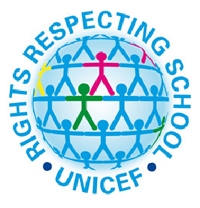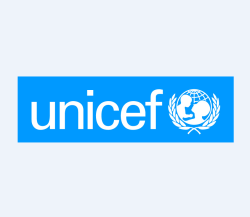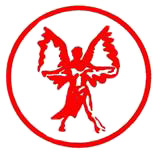 The Rights Respecting Schools Award (RRSA) recognises achievement in putting the United Nations Convention on the Rights of the Child (CRC) at the heart of a school's planning, policies, practice and ethos. A rights-respecting school not only teaches about children's rights but also models rights and respect in all its relationships: between pupils and adults, between adults and between pupils.
The Rights Respecting Schools Award (RRSA) is a UK-wide initiative for all children and all those working with or for children in formal education. It is being successfully implemented in all settings – Primary, Secondary, Special Needs and Pupil Referral Units – across England, Wales, Scotland and Northern Ireland.
The universality of the CRC provides a clear link for pupils between building up their rights-respecting school, understanding their rights and the need for children's rights to be realised everywhere. Children and young people in rights-respecting schools develop a stronger sense of the need to act for global justice.
What impact does Rights Respecting School have?
On the school
RRSA is not an initiative, but instead provides an overarching set of values that improve the climate for learning and within which other initiatives can sit
A deeper and more cohesive way of working
Improved relationships with pupils and a reduced hierarchical divide between staff and pupils, due to a common rightsrespecting language
On children
Improved self esteem and feelings of being valued and listened to
Increased levels of respect for each other, leading to improved relationships with other pupils and with staff
A sense of security as rights-respecting language and behaviour is used consistently throughout the school
Improved attainment and attendance, and a reduction in exclusions
An understanding and respect of religions, cultures, beliefs and abilities different to their own
A wider and deeper understanding of the world in which they live
On adults
Strengthened collaborative working
Increased consultative approach with other adults and pupils
A sense of ownership in developing an approach that meets the needs and aspirations of the school as a whole
A sense that the whole school is working towards a common goal, leading to feelings of empowerment for both staff and pupils
A platform is developed for parental engagement and discussion
Link to the UNICEF Rights Respecting website
Link to the summary of the articles