French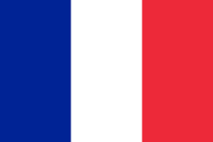 French at St. Michael's
"If you talk to a man in a language he understands, that goes to his head.
If you talk to him in his language, that goes to his heart." - Nelson Mandela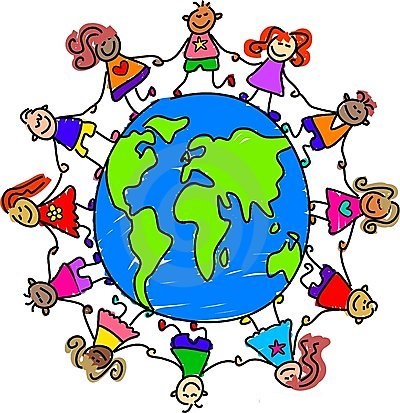 Language learning at St Michael's is a journey of discovery and of self-expression. From Year 5 our children are exposed to a rich variety of stimulating authentic resources, ranging from songs and stories to finger rhymes and games. The atmosphere is always one of fun, engagement, challenge and progression!
By Years 7 and 8 our pupils' language skills have developed to the point where they are able to use and apply these skills creatively, cope confidently with unpredictability and begin to take risks with the language. Learning is relevant and addresses real issues such as climate change, Fair trade, children's rights, racism and international sporting events such as the World Cup and the Olympics. Wherever possible, contemporary songs and film clips are used as a stimulus to create an engaging context for these contemporary themes, exposing our pupils to a rich and varied vocabulary and encouraging their personal creativity and self-expression. Learning continues to be fun, but always challenging!
In Year 8 our pupils have the opportunity to take part in the French residential trip to Normandy which increases their linguistic and personal confidence and brings their classroom learning to life.

Pictures of past Y8 French residential trips.
St Michael's visit to QE for French immersion experience
European Languages Day is celebrated annually, with staff challenged to speak in a different language, activities such as global bingo (encouraging our pupils to recognise how much of their everyday life is influenced by other countries and cultures) and the, some might say, less palatable snail tasting challenge!

At St Michael's we believe that learning a language not only has scientifically proven wider cognitive benefits, equipping children with a deeper understanding of their own language's syntax and structure as well as developing memory strategies, but most importantly, it opens doors to other worlds.

"Alors, ouvrons ensemble les portes et parlons en français!"
Please read our latest News Item - An Afternoon of French Entertainment
Watch Le Flash Mob Français on the Videos and Performances Page
Subject Statement
At St Michael`s we aim to develop a genuine love of language, sparking a curiosity in the wider world and instilling a tolerance and broader cultural understanding. We seek to nurture enthusiastic and confident independent language learners who are able to apply their language learning strategies to other languages at their Upper school and beyond, in preparation for their future roles as global citizens. At the same time, we deepen our pupils` understanding and awareness of their own language, reinforcing literacy skills at word and sentence level. As a department, we are committed to creating a fun, stimulating and challenging learning environment where all children are engaged and where thorough planning and assessment lie at the heart of attainment; and where regular and consistent marking, which clearly signposts next steps, is key to progression.
Core Values
French builds ASPIRATION by:
exposing children to challenging and thought-provoking content.
celebrating success, however small. (Pupils will have the opportunity to take part in French assemblies, modeling and displaying new ideas to inspire and engage their peers.)
offering a year 8 French trip, which provides pupils with an authentic context for their learning and reinforces positive reasons to further develop their second language.
listening to their teachers, speaking in French to each other and to French native speakers, modeling correct language usage and thus encouraging them further with their studies.
French builds BELIEF by:
celebrating success and individuality and consistently rewarding oral contribution.
encouraging risk-taking - making mistakes regarded as an integral part of the language-learning process.
providing regular opportunities for children of all abilities to release their creative energy through performance in the language.
building self-belief through praise and positive reinforcement.
developing collaborative skills and celebrating team success, (working in groups, pupils support each other when presenting their work in French.)
developing a commitment to the future of the subject through discussion about possible careers, where the ability to communicate in a second language presents a competitive and practical advantage.
French builds CREATIVITY by:
using challenging and open-ended activities where all learning styles are engaged and where creative and original responses are celebrated and encouraged.
by acknowledging that the use of creative resources embedded in creative planning stimulates a creative response.
by exposing pupils to a broad range of rich authentic resources (from KS2 stories, songs and rhymes to KS3 news content and film releases.)
Wider British Values
St Michael's is a Rights Respecting school which believes that supporting children's development of character and values, including the core British values of democracy, mutual respect, liberty and the rule of law, is an essential part of equipping young people to thrive as citizens in the world of the future. French actively supports this by:
incorporating these rights into lessons and schemes of work- the right to participation (Article 12), the right to participate fully in cultural life (Article 31) and the right to form an opinion (Article 14)

Throughout their study of French, our pupils are encouraged to develop a respect and tolerance of other cultures and celebrates linguistic and cultural diversity.
Where it all fits in
If you are working well in this subject, you will be fully developing the following skills:
An awareness and appreciation of cultural and linguistic diversity.

The confidence to speak in French and apply that linguistic competence to the study of other languages.

The ability to empathise and communicate clearly, engaging your listener.

Through the study of French grammar, you will explore common links to further develop your understanding of the English language.

The ability to confidently apply your knowledge and language learning strategies when faced with the unknown.

The ability to listen attentively to the spoken French word and extract key information.

The confidence to construct complex spoken and written sentences with a good degree of accuracy, fluency and originality.

The ability to decipher the meaning of a wide range of authentic reading material.

By making the most out of your French studies at St Michaels you can enrich your future development and career:

French as a second language can form part of the English BACS enhancing opportunities to study at University at home or abroad and adding value and a competitive edge to your curriculum vitae.

It also provides you with the base skills to learn additional languages such as German and Spanish.

Pupils can work in a variety of fields including teaching (at home or abroad), translating, interpreting and the foreign civil service.Languages are particularly valued in international banking and finance, journalism, advertising, hospitality and the aviation industry.