Careers News and Visits
We are delighted to announce that we now officially have our own Careers Enterprise Advisor. Following a highly engaging careers talk back in the Autumn term, Samantha Riley (director of Manta Makes) has agreed to take on this role at St Michael's. Samantha will work closely with our careers lead to challenge and support us in reviewing our ever growing careers programme, and we hope to develop future projects that will enable some of our older pupils to learn more about her business and experience it in action. We are hugely grateful to Samantha for taking on this voluntary role. It would be wonderful if you can join us in showing our appreciation by following Manta Makes on social media and sharing her fabulous company with friends and family. Manta makes sells a wide range of wedding gifts, baby gifts, greetings cards and creative items for other special occasions.
Bournemouth University Trip
On Tuesday 20th June we were able to take 47 pupils to Bournemouth University for a discovery day that included a university life presentation, a campus tour and a student panel question and answer session. It was a great experience for our pupils and gave them an opportunity to hear about a range of courses on offer at BU as well as get a feel of what a university campus feels like.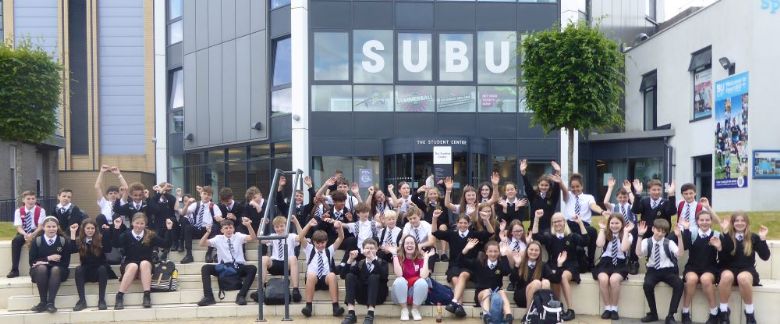 On Wednesday 26th April twelve of our year 8 pupils were able to visit our enterprise advisors place of work: Manta Makes
Pupils learnt about Manta Makes being a 'limited' company and what this means. They were told about how the company had started as a simple idea and has grown to what it is now.
They were given a tour of the premises and saw all the laser cutters, printers and other machinery in action, examples of the products made and the designers working on new computerised ideas.
We were told about all the different jobs and roles involved in making a successful company.
The director, the manager and two of the employees from different departments gave career talks, they spoke about their childhood dreams, previous careers, education routes and how they ended up in the job they are now in.
Some wonderful words of wisdom were shared which we hope the pupils will value as they continue their journey ahead.
The trip was such a success we are hoping to give further pupils from year 8 the opportunity to visit this term too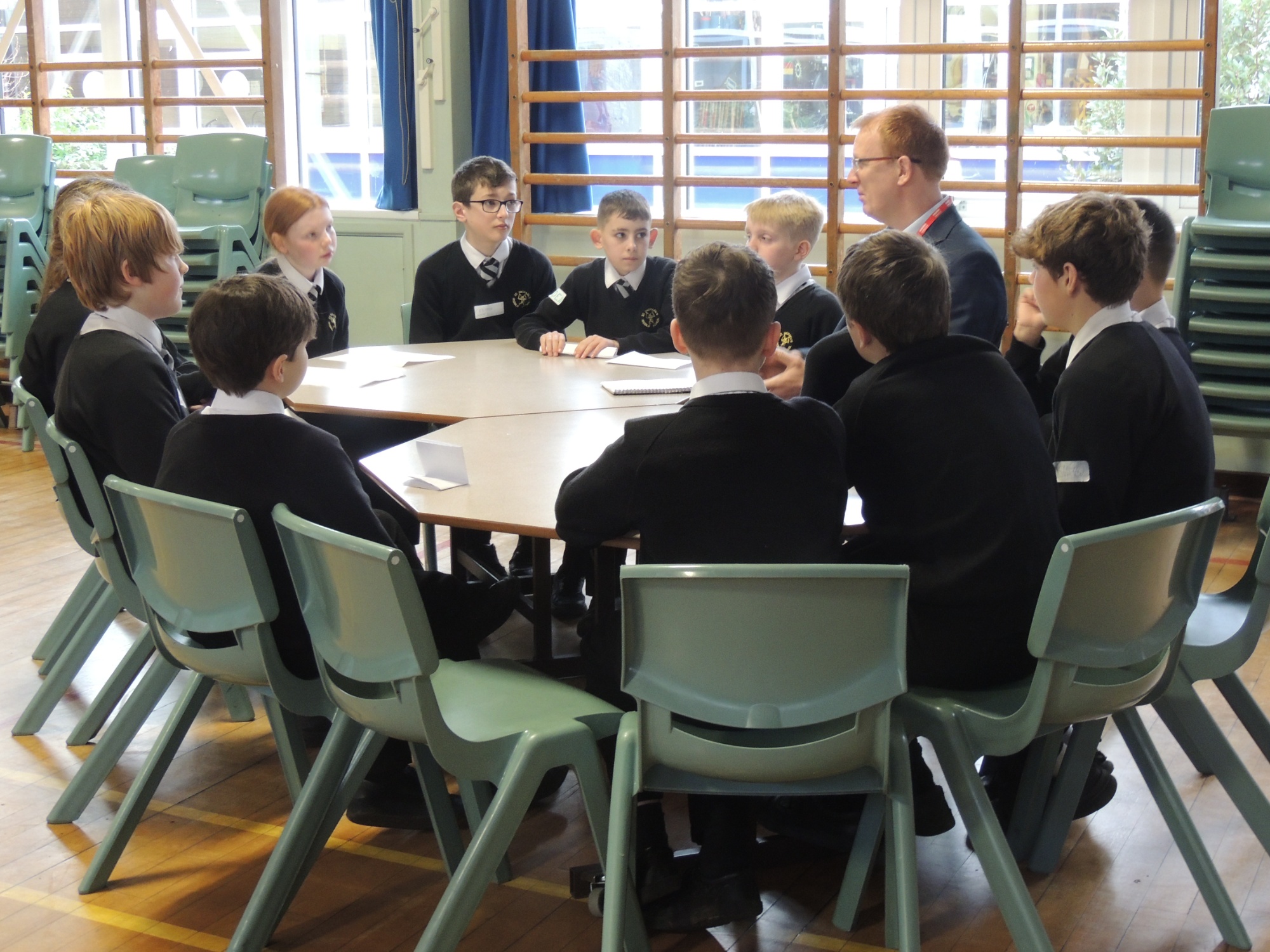 Our year 7 pupils took part in our first Careers Day in January which links with their 'Skills and Aspirations' unit of work in PSHE this term.
Pupils had the chance to learn more about their post 16 options including apprenticeships. They had a variety of sessions, including ICT research on jobs and careers speed talks from a variety of professionals.
Thank you to our guest speakers:
Mrs Louisa Hastings - Navy Officer
Mr Nick Thompson Brown - Firefighter
Mr Tim Sach - Chef
Mrs Lindsay Carrington - Ecologist ecological-services.co.uk
Miss Grace Keeping - Field Studies Tutor from Leeson House, Swanage leesonhouse.com
Mr James Hughes - IT Consultant
Our guests were extremely complimentary about our pupils engagement, their enthusiasm and the quality of the questions that they asked.
Photos from this visit can be seen here.
AUB - Creative Careers Talk
Anna Garrett, the school outreach officer from The Arts University Bournemouth, led an assembly with our Key Stage 3 pupils in November.
She explored all the different courses they offer and the huge range of creative careers these can lead in to.
Pupils were inspired to see examples of people that went to AUB who are now having success in different careers worldwide.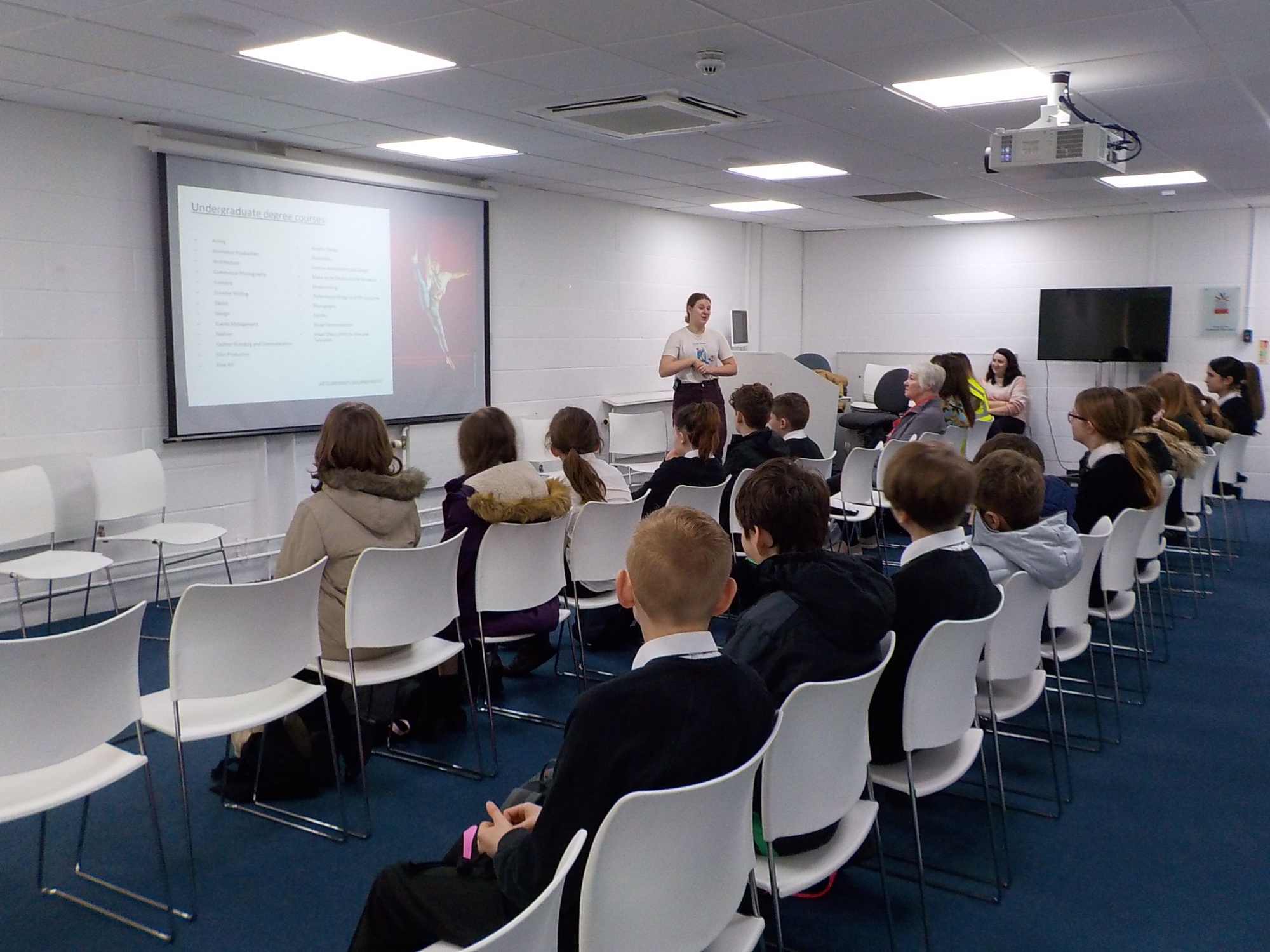 A group of year 7 Arts award pupils visited AUB in February and were given the opportunity to tour the facilities and pose questions to some of the students, the feedback from them was extremely positive as they are now aware of the opportunities that are on offer having been able to see it in reality.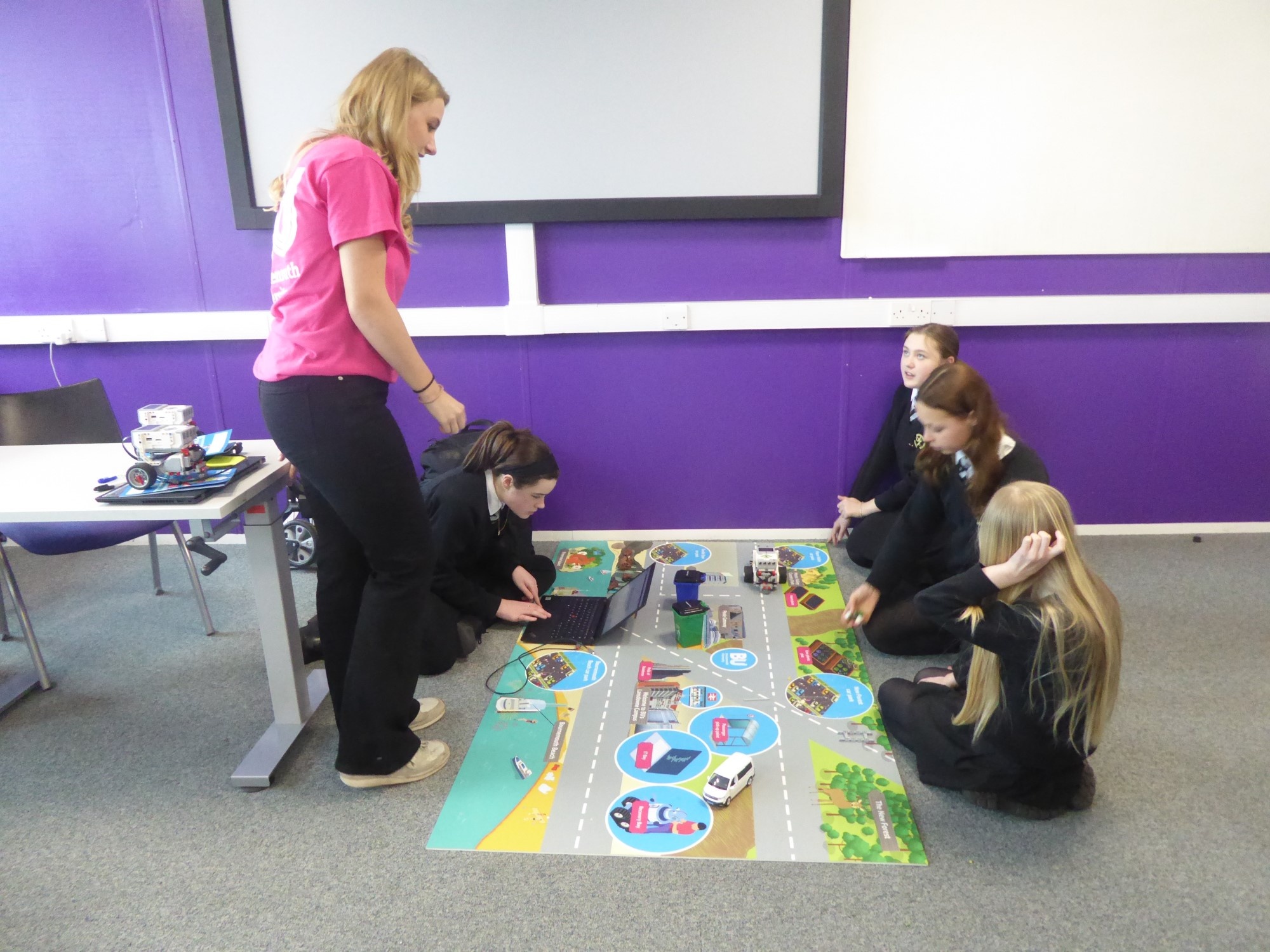 Back in November some of our Year 8 pupils were visited by Kaye from the Jon Egging Trust, a charity set up in memory of the Red Arrows Pilot which offers inspirational outreach sessions to schools.
Kaye spoke to the pupils about how the Trust was founded and their mission to inspire and motivate young people to have high aspirations. A small group of year 8 pupils are now commencing a series of sessions with Jon Egging Trust supporting their communication skills, teamwork, goal setting and will also engage in an aspirational visit to Bournemouth University.
HIGH FLYING COFFEE BUSINESS SHARES THE SECRET OF THEIR SUCCESS
We were delighted that Jim, from Jimmy's Iced Coffee also came to talk about his business, based in Christchurch. He engaged pupils with his background story, how he came up with the idea for his company and how it has become the success it is now. He had wonderful words of advice and inspiration for our pupils.