St Michael's in the News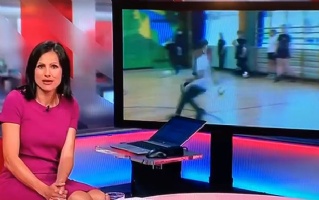 We were delighted to be visited by the South Today news team on Monday 12 July who interviewed
Mr Wellman, Head of PE, Mr Jenkinson, Head Teacher and some members of a year 6 PE lesson.
This was as a result of our history of sporting excellence, with many ex pupils representing Great Britain
in their chosen sports.
Screenshots taken from the BBC broadcast.