Wildlife Friendly Garden Award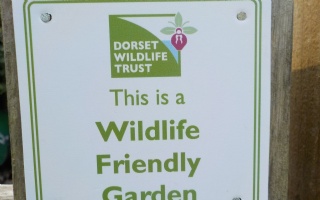 St Michael's have been awarded a Wildlife Friendly Garden award by Dorset Wildlife Trust.
The school wildlife pond continues to attract a wonderful variety of wildlife both in and around the pond and the grounds are managed in as wildlife friendly way as possible whilst maintaining a balance between sports activities, playground and the wildlife which calls the area home.
We regularly have green woodpeckers on the school field, blue tits are nesting in the courtyard and a resident toad lives in a hole in a tree!
Dragonflies are abundant on the school field which have probably hatched from the school pond.
The pupils in year five and six have been enjoying getting closer to nature with pond dipping lessons as a

part of their science curriculum.
Link to our gallery to see more amazing pictures