Red Nose Day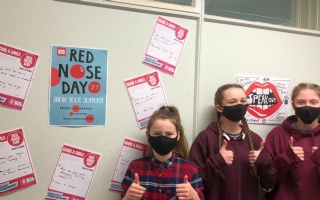 Thank you for helping to make Red Nose Day a success. The children looked great this morning coming in wearing red, a red nose or an embellished face mask.
Each classroom had a jokes poster displayed to share and enjoy.
So far, we have collected approx £380 in donations and more is still coming in!