John Eggings Trust Group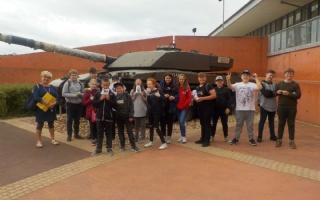 Our group of 16 pupils from Year 7 have now completed their 6 week intervention programme run by the fantastic charity called the Jon Egging Trust.
Jon Egging was a Red Arrows pilot who unfortunately lost his life 10 years ago at the Bournemouth Air Show.
Prior to his death he'd established a schools programme in Lincoln and his strong family links with Dorset has enabled Dorset schools to access the JET programme. Our pupils enjoyed sessions focussing on team building, communication, resilience and goal setting. Our final session took place at Bovington Tank Museum and you can see from the photos how much they enjoyed their day out.
See here for gallery
