Year 6 Heatree Residential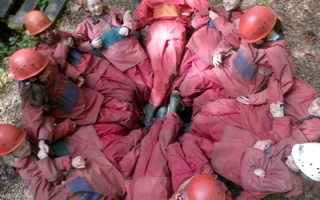 Year 6 Heatree Trip
After working hard during SATs week, Year 6 had the opportunity to go to Heatree Activity Centre in Devon.
We had a great time conquering fears of heights on the high ropes course, perfecting our archery skills, braving the mountain bike tracks and trying not to get stuck in the mud of the low adventure course! Great fun was had by all!
Some even had the energy for football or other fun team games before our evening hot chocolate and bed.
See the evidence in our gallery.
Those who didn't attend Heatree had a day trip to Blashford Lakes and enjoyed den building adventures at Uddens.