St Michael's Swim Squad Make a Splash!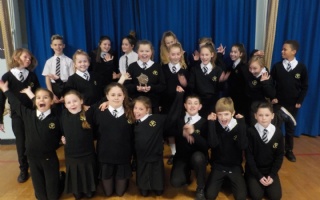 Year 5&6 – Have recently retained their title of East Dorset Champions at the East Dorset swimming gala held at Canford School. St Michael's gave an outstanding performance, out of the 26 events we had thirteen 1st place performances, eleven 2nd place and two 3rd place! All of those who won their individual race or relay race will be asked to represent East Dorset at the County finals, which are to be held at Littledown on Saturday 15th June. Letters will be sent out after Easter confirming selection for this.
Year 7&8 – Continued our swimming winning ways by securing first place at the Poole and East Dorset Relay gala held at QE last Friday. All of the swimmers worked superbly together in a mixture of relay events and managed to defend off the likes of Poole High, St Edwards and Allenbourn.