Year 5 Activities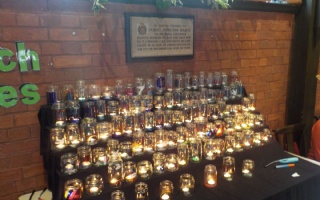 See the gallery for photos of our amazing week.
Our Year 5 children enjoyed a fun and engaging time for Year 5 Activities Days. The activities were related to our school values as well as promoting class cohesion and giving children further opportunities to get to know each other better. The finale was an opportunity for parents to meet at the end of the week in St Michael's Church - thank you to so many of you who joined us.
The events included Church Experience workshops, a trip to Rock Reef Bournemouth, where the children challenged themselves both physically and mentally. It also included a Relax Kids session to help the children to develop mindfulness strategies and relaxation skills.
In addition the Ancient Technology Centre came into school to run interactive demonstrations linked with our History work 'A Local Study' where the children found out more about skills used in Wimborne in the Bronze Age. We were also joined by a professional Beatboxer, a coach from Wimborne Rugby Club and a professional artist who all engaged the children in a variety of creative sessions throughout the action packed three days.