Dorset County Finals Swimming Gala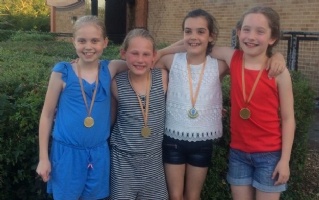 Dorset County Finals Swimming Gala
On Saturday 17th June, Littledown hosted the Dorset County Finals swimming gala.
All the competitors had previously competed at their respective local swimming galas and the winners of each event were chosen to represent their area.
St Michael's did exceptionally well at the East Dorset swimming gala and were asked to represent East Dorset in 9 events! All of our representatives swam superbly but were against some very tough Bournemouth and Poole opposition. They managed to secure a top 3 finish in 4 of their events and coming away as county champions in the Year 5 girls mixed relay!
Well done to all of those who represented East Dorset and we look forward to more medals and certificates next year!