Winners of the Planet Wimborne Poster Competition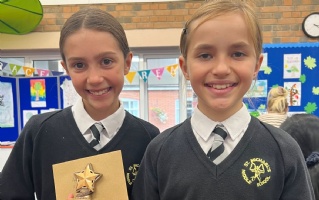 We were delighted to find out that two of our St. Michael's pupils, Annie and Constance, won prizes in the recent competition to make a poster showing the importance of trees to our planet.
Both girls were invited to a special prize giving ceremony at Wimborne Library where they were awarded with a trophy and book voucher. Their designs are now being taken to be made into a charity calendar to be sold in the local area.
Planet Wimborne Poster competition