Glow Badbury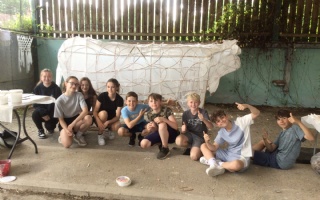 Over sixty of our year 7&8 pupils were involved in the Glow Badbury event.
Glow Badbury is an exciting partnership project between Emerald Ant, National Trust Kingston Lacy and the Museum of East Dorset that celebrated the special Iron Age hillfort of Badbury Rings.
It was held on 29th and 30th of September on a clear warm night at Badbury rings where visitors experienced a magical display of artwork, puppet theatre, musical accompaniments and a live drama production highlighting an historical event at the rings.
https://emeraldant.com/glow-badbury/glow-badbury-event/glow-badbury-artwork/