Year 7 Art Trip to Roche Court New Art Centre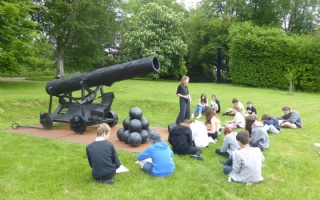 On Tuesday 23rd May, the Art department took 60 Year 7 pupils to Roche Court Educational Centre and Sculpture Park, in Salisbury.
Roche Court is a fantastic venue which allows its visitors to get up close, photograph and draw a large collection of sculptures by internationally famous artists.
We spent the day learning about how these works of art are made and why they are displayed in a particular way; we will now be using this new knowledge to inspire our outdoor sculpture project for the summer term.
More Photos from the day can be seen here .