Coronation Cake Competition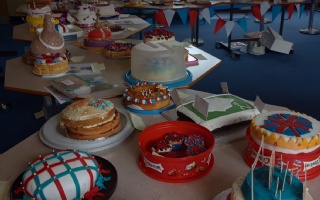 We were amazed at the phenomenal response to our Coronation cake decorating competition. We had just over 50 entries and the standard was amazing.
The winner in the creativity category was Macey C-C- with a superb and inventive Coronation Chicken cake design. The winner in the overall effort group was Annie B with her superb crown cake and the skill category was won by Rose L. In second place was Isabella Gow and in 3rd place was Micah P. Other entries that recieved a highly commended award were created by Esme L, Jude H, Milly D, Evelyn S, Anabel McC, Jack K, Sophie W and Carmen R. Click HERE to see a photo gallery of some of the entries.