Your Health Matters Day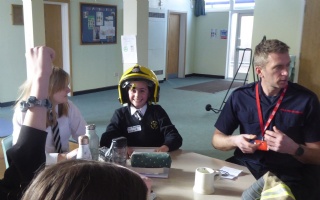 Our first Health Matters Day this year was a great success.

Thank you to everyone who supported the day and made it such a rich experience for all students.
Click here for photo album
Years 5 and 6 students focused on managing their own wellbeing with workshops on nutrition, sleep, yoga, understanding the media, boosting self-esteem and so much more!
Year 7 students had a careers day and were visited by professionals from different occupations.
They had a brilliant day and have fed back that their favourite bits of the day were the ICT research sessions (where many discovered jobs that they had not known existed previously) with the biggest highlight being the careers speed talks with: A chef, an ecologist, a field studies teacher, a firefighter, an IT consultant and an ex Navy Officer.
Our guests were extremely complimentary of our pupils' engagement, their enthusiasm and the quality of the questions that were asked.
Our year 7 pupils also gained a stronger understanding of what a wide range apprenticeships are on offer, and what a fantastic post 16 option they can be.

Year 8 students also rose to the occasion as they were challenged to create a political party which culminated in a hustings and a vote.
Congratulations to the Be Together Party who were elected

All the students were impeccable with regard to their behaviour and attitude throughout the day. They threw themselves into each task and the best comment of the day has to be
"Can we have more days like this? It was a great day".