Year 5 Activities Week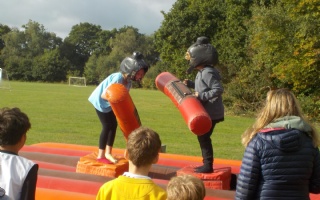 Year 5 had a great time during activities week. A gallery can be found here
Some of the tasks on offer were:
It's a Knockout, Sports, Drama, Art, a visit to the Rock Reef and Church Experience at St Michael's Church.
During YR5 activities week, YR5 created some 'Positive Portraits'. The purpose of this activity was to reflect on the 'positive' impressions that each pupil has made on their peers and teachers since joining St Michael's. This activity was a great way to boost confidence and self-esteem!
Some of these can be seen below.