Tom Prest's Visit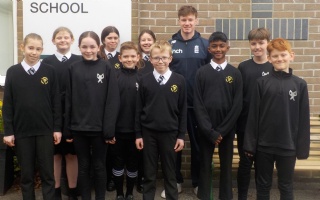 Last week we were delighted to welcome back ex-pupil, Tom Prest, who has recently returned from captaining England's Under 19 Cricket team in the World Cup where they were narrowly defeated in the final.
Pupils and staff thoroughly enjoyed speaking with Tom, hearing about his experiences and the aspiration and belief he has needed to achieve success at such a young age. He even played cricket with a very lucky group of pupils!
We wish Tom all the best in his future cricketing career and have been inspired to reach our own goals.